Run your beauty business like a boss
Publish a professional looking website optimised for search engines and take your bookings using an automated booking system
How it works
Are you a hair, beauty or wellness business owner? Join others who are successfully growing their business using Storefront.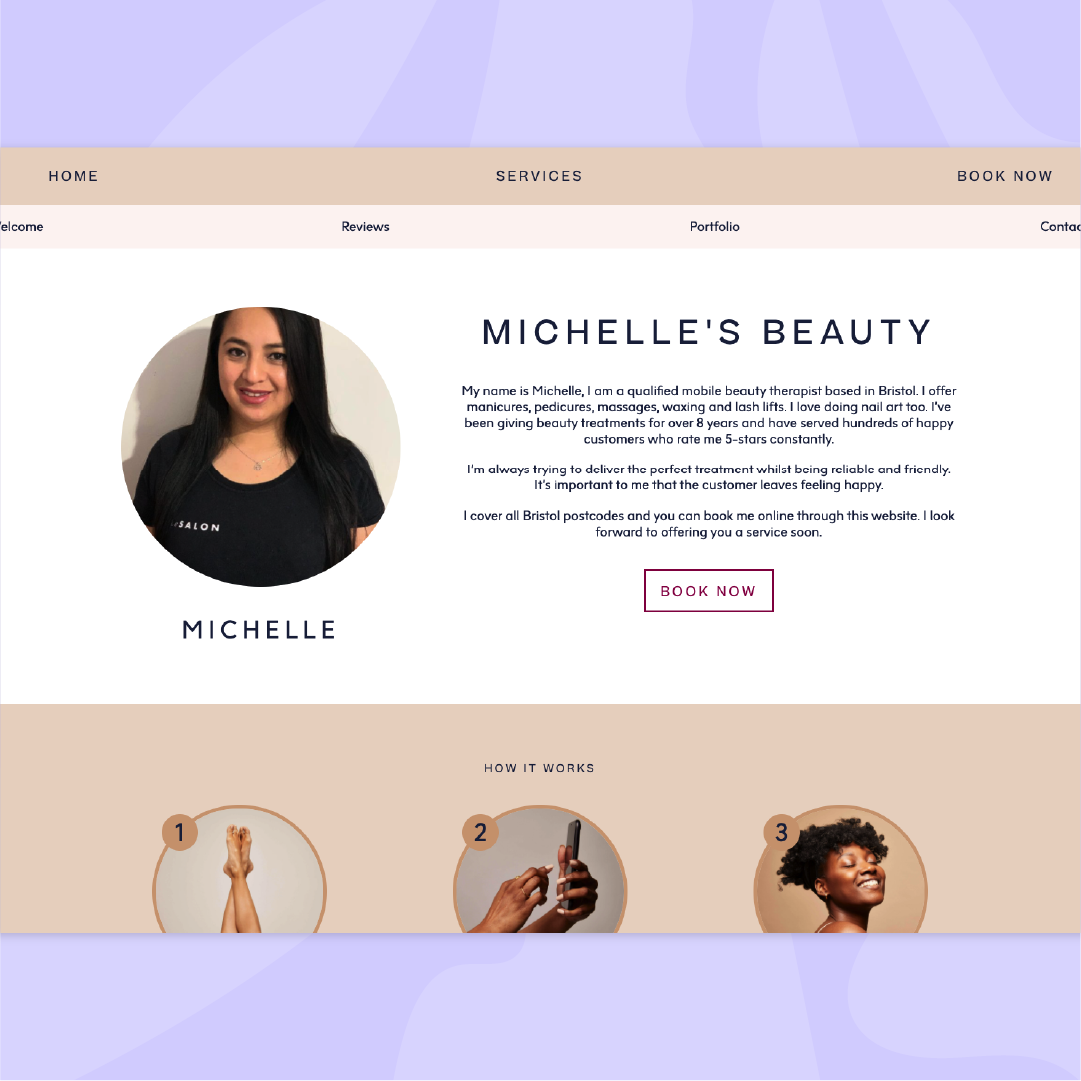 Get a website optimised for beauty and wellness therapists to get high rankings on search engines.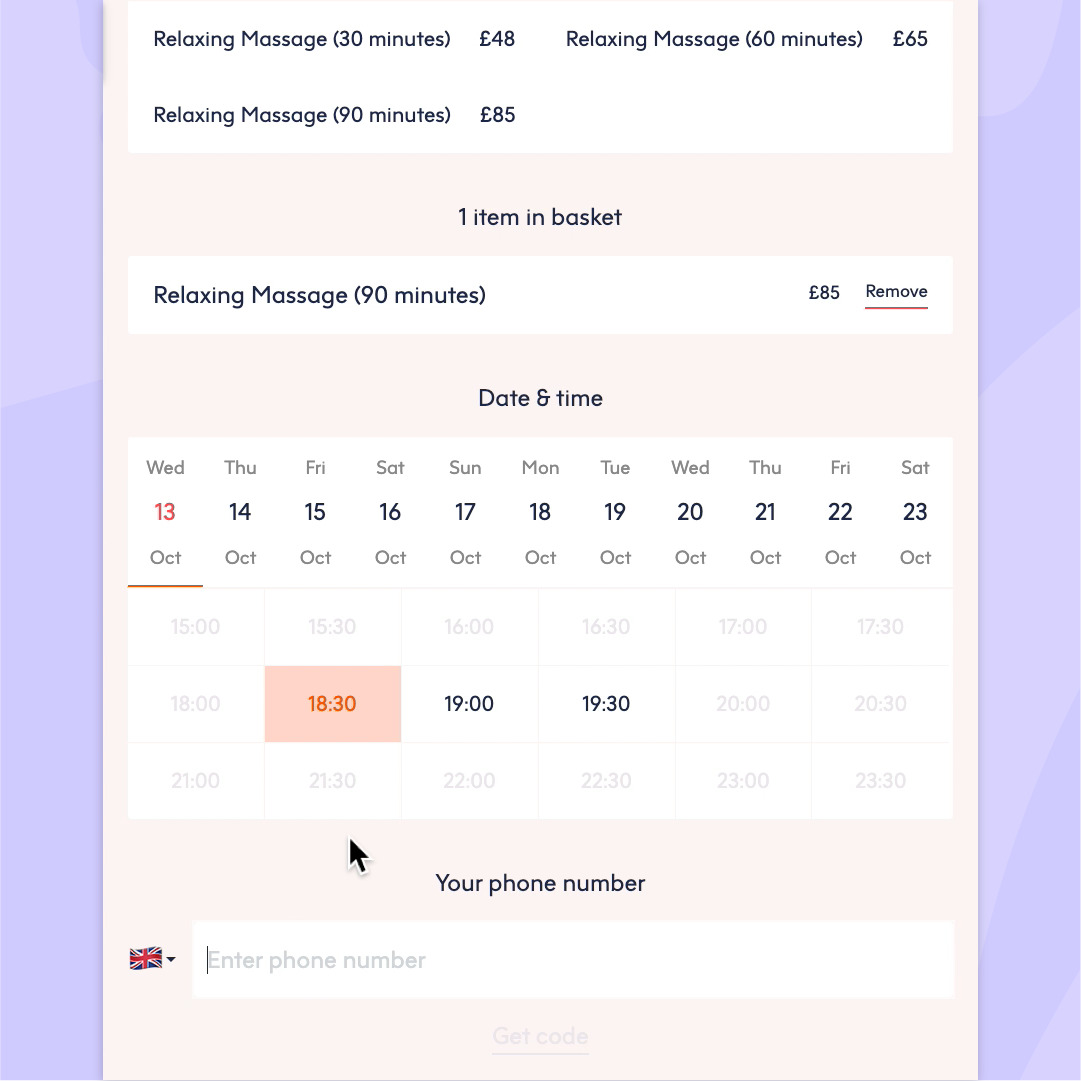 Add a booking widget to let your customers quickly book themselves in with live timeslots.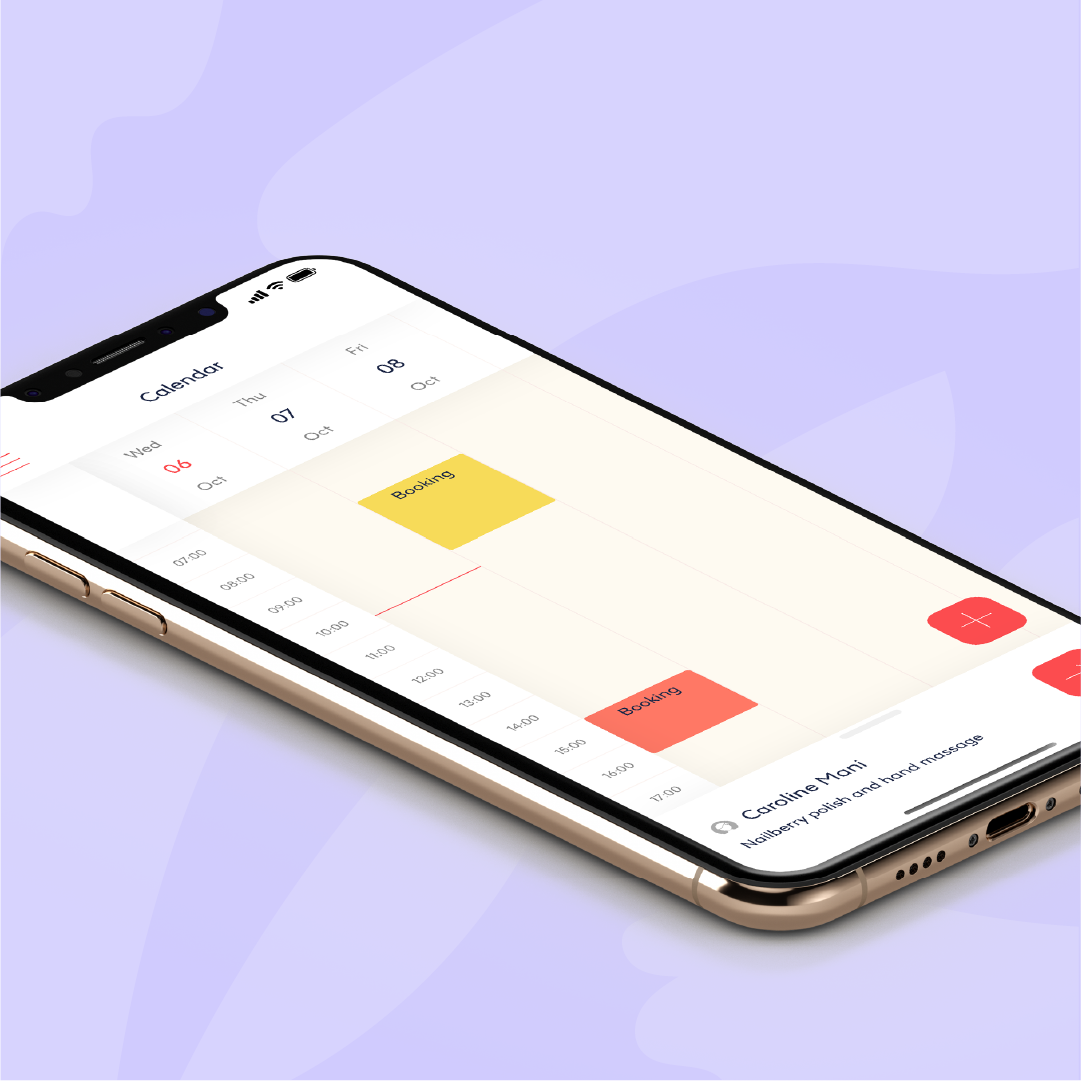 Manage your bookings in one place and take card payments without a chip and pin machine.
How Storefront helps you
An easy to use booking system
Share your booking link with your customers to allow them to book you automatically.
Upload your availabilities on the system to only get booked when you want.
Save time and stop having to DM your clients at silly o'clock to get them booked in.
Double your income by getting booked outside of working hours - when 52% of bookings happen!
Really straightforward and easy to use booking system. It's really helpful, the booking link is so quick and easy
Hannah O.
Look professional with your own website
Showcase your work and your personality by uploading your photos, profile picture and logo.
Easy to setup and to maintain: upload and update your information on our easy to use mobile app.
Be found easily on Google: our websites are optimised to get high rankings on search engines.
I've been so impressed with Storefront! It's been much easier to use than the other apps I've used in the past. They used to have many problems, taking ages to load. With Storefont, it's just easy!
Louise H.
Stop losing income to no-shows
Easily take payment (or a deposit) as part of the booking process.
Send payment links for customers booked in manually and track when they have been paid.
No need for a card reader to charge your clients on the spot using our QR codes.
I've had a few clients no-showing up to their appointments so I started collecting payments using Storefront's booking link. It was so easy to use and I've never lost money anymore
Mara B.
Who is Storefront for?
Storefront is designed for freelance beauty and wellness professionals, providing services mobile or in a salon.
... and just about any freelance / self-employed business owner.
Pricing
For early members of the Storefront Community, you can get a Website with a Booking Widget together for only £15!
Not convinced? You can cancel your subscription anytime.
Manage your bookings in one place
Confirmation emails
Take card payments from your customers
Verified stars on Google Search
Website available on all search engines
Custom website address
Booking widget
Live time slots
Travel time optimization between bookings
Automatic SMS reminders
Booking Widget
£10 per month
Website & Booking Widget
£20 £15 per month
Recommended